This is the next in our "Ask an Illustrator" series. Have a look at what Martin Beckett is up to and get to know our  IGI members.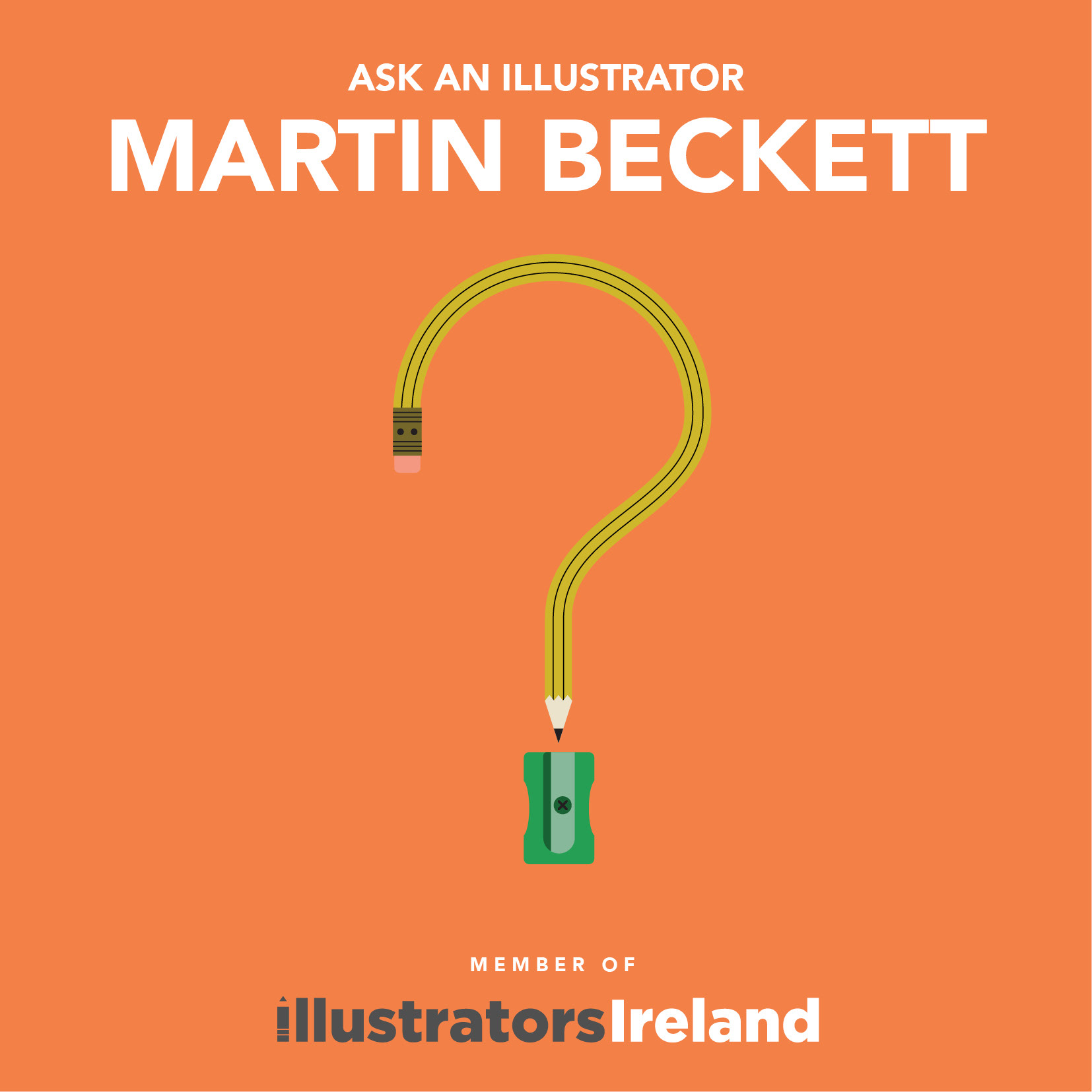 Q: Tell us about about yourself?
A: I grew up in Yorkshire and lived for some years in Germany too, which was amazing at such an early age (this was in the 80s).
I went to a brilliant boarding school (a little less Hogwarts and more St. Trinian's), which I loved and stayed on to do my A' Levels. By that time I had decided that my life would be as a creative and went on to do a Foundation Course in Art and Design…which I was terrible at! The one thing that I really came away with was the passion to become a professional illustrator; so I took a BA (hons) in Illustration at Swindon (one of the better courses at the time). Here I discovered that as well as my love of drawing I enjoyed making plasticine characters and 3d art. After graduating I exhibited at New Designers in London and entered the tricky world of professional Illustration, and let me tell you, it was quite hard making models for images and getting them to clients before the internet was invented…there was a lot of driving and praying for a gentle trip!
I then worked for a product company creating character based product for Blue Chip companies, before moving to Ireland (I didn't need much arm twisting) and worked as a retail designer creating all sorts of shops. After a few years I missed not working as an illustrator and decided to start back up again; this time the internet helped a great deal and email made keeping in touch and getting images to clients so much easier.
Q: What area of illustration do you specialise in/enjoy? 
A: I love creating images and find it hard to focus on one particular style. So I do a few styles instead, the problem with doing this is that clients expect to see one thing from an illustrator and the more focused that thing is the better they like it (so they know exactly what they are going to get from you). The way I get around this, as best as possible, is to have different portfolios specialising in the styles I like and promoting them separately too. My real passion is traditional drawing, but I love being able to use modern technology to create it. The ability to work digitally gives me so much more flexibility in my work than I would ever get working with traditional pen to paper which I love.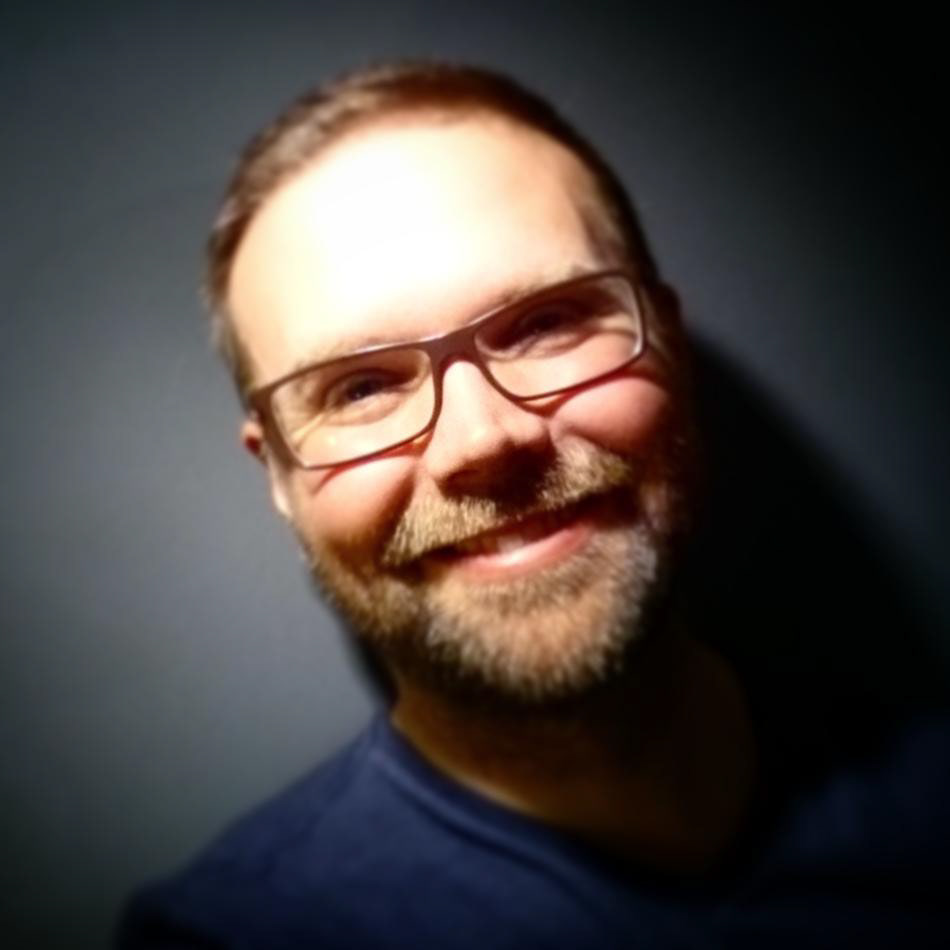 Q: What did you want to be when you were growing up? 
A: Artist, Architect, Actor or writer (I didn't know that illustration was a job).
Q: Why did you become an illustrator?
A: I love drawing, and love books and I love films. Illustration seemed to me to be the perfect way to have access to both, as book covers need illustrating and film posters should be illustrated more.
Q: How has your upbringing/environment influenced or shaped your illustration?
A: My Dad is an amazing artist and always painted when I was growing up, he encouraged me to draw and taught me to paint from a very early age. 
I always found drawing and painting to be fun, even when I visited my cousins in Wales we would draw and paint all day. My cousin Richey is now an amazing professional illustrator, so there must be something in our family that needs to express creativity.
Q: Explain how you work?
A: So I get a brief from a client, and work up a few sketches based on our discussions on the brief and if they are happy with the sketches I will scan them in and use them as a template to work on. Again working digitally allows me to have the flexibility to work directly from the sketch without the need for a light box and sheets of tracing paper and all the extra mess that comes with this…maybe I am a neat freak or something, but I find this very satisfying.
Q: Do you enjoy / or specialise in a particular area of illustration? 
A: I love book cover work and would love to do some film posters, that would be ideal.
Q: What kind of illustration projects are you most interested in?
A: Same as the question above.
Q: How does your studio/workplace look like? 
A: It isn't big, I have converted the downstairs bedroom into my studio, where I have a sofa that the dogs mainly use and plenty of wall space for my boxes of plasticine people parts, it sounds worse than it is.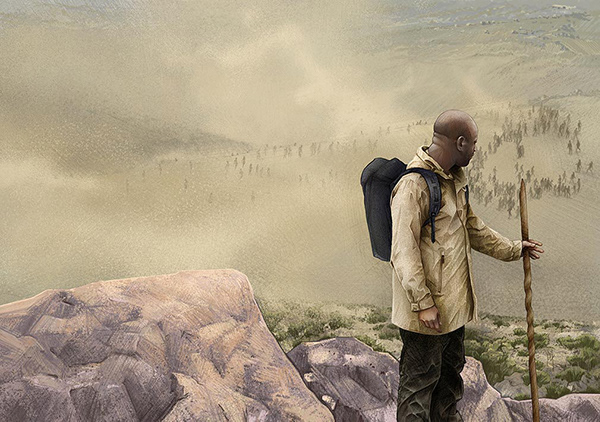 Q: Where do you find inspiration? 
A: All around, I follow artists on Instagram and Behance and try to see as much media and books as possible, inspiration is everywhere.
Q: What do you like to draw the most? 
A: Probably people, I find that most of my work has figures in it, I never really try and do this it just happens.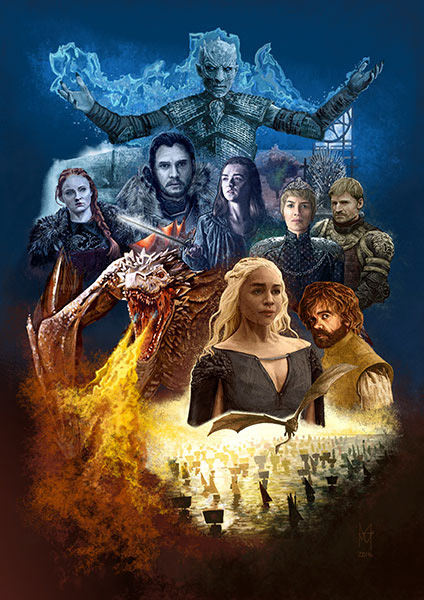 Q: What illustration- or illustration related project have you been most proud of?
A: More recently I have been trying to get back to drawn images and am pleased with some of the self-initiated work I have done, but the project I did in 2016 for UCD had to be my favorite. We did 5 books on Science to tie in with Science week and they incorporated plasticine characters and drawn elements, I also got to do all the design and layout which appealed to my inner control freak. They turned out really well and went countrywide, even the President and the Taoiseach received copies. The project was so successful that we are doing the same again this year…so look out!
Q: How does your creative process look like?
A: Sometimes a mess, sometimes just sketchbooks and layered drawings on the computer.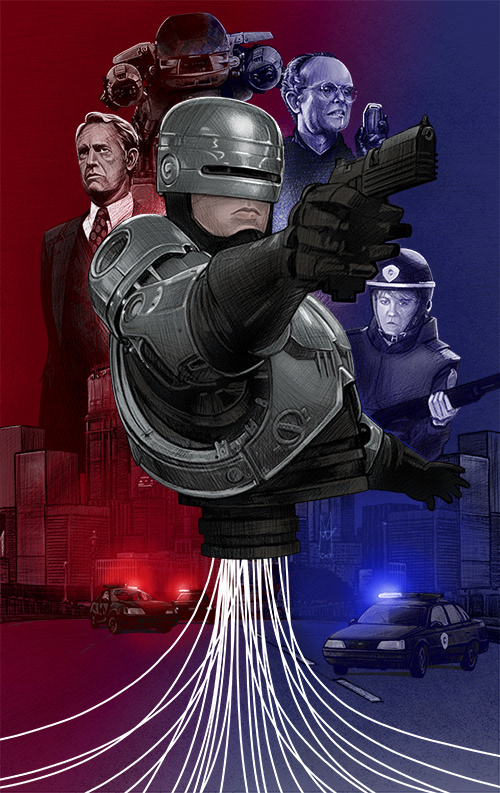 Q: How does a typical week at work look like?
A: If I have a project on it is all go from when I get up until at least 7-8 or whenever my wife tells me to stop. When I am quiet it is all go until about 7-8 or until my wife tells me to stop…I do take time out to walk the dogs though, it is a great head clearer.
Q: What are your best tips for staying organised?
A: Don't let it build up, but also be focused…and get a whiteboard!
Q: What do you do to maintain a good work/life balance?
A: What is that?
Q: Being an illustrator you juggle a lot of things from illustration, project management and financials. How do you structure your time? 
A: Hard to say. I get my wife to do all the financial bits, or as much as she can whilst doing her own work, the rest is based on who has the greatest need (who pays well and is a good customer).
Q: Do you use a special technique/medium in your work?
A: No
Q: What tools do you use? 
A: Traditional, digital, collage, ink, oil, anything goes! Depending on the style: Computer tablet, plasticine, paper, scalpel and camera.
Q: What do you think makes a good illustrator?
A: Understanding that you are a communicator…and licensing, definitely licensing.
Q: What was your first ever commissioned illustration?
A: Aardman Animations contacted me (I was shortlisted as a model0maker for 'Chicken Run'), and told me that they outsource static imagery for advertising and had a job I might be interested in, so I contacted the guys and ended up doing an advertising promotion from Lion Brand stationery. It was a cool first gig…but I had to drive quite far to get the models to them to be photographed (I didn't do my own photography back then, and as I mentioned earlier the internet wasn't invented).
Q: Do you enjoy or specialise in a particular area of illustration? 
A: I want to say book covers (because I want to do more), but no I do anything.
Q: What are three things you've learned while working as an illustrator?
1. Promote yourself, no one else will
2. Keep on trucking, what you do now may pay off in a years' time.
3. Understand licensing, we sell images rights rarely the images themselves…a bit like Getty Images.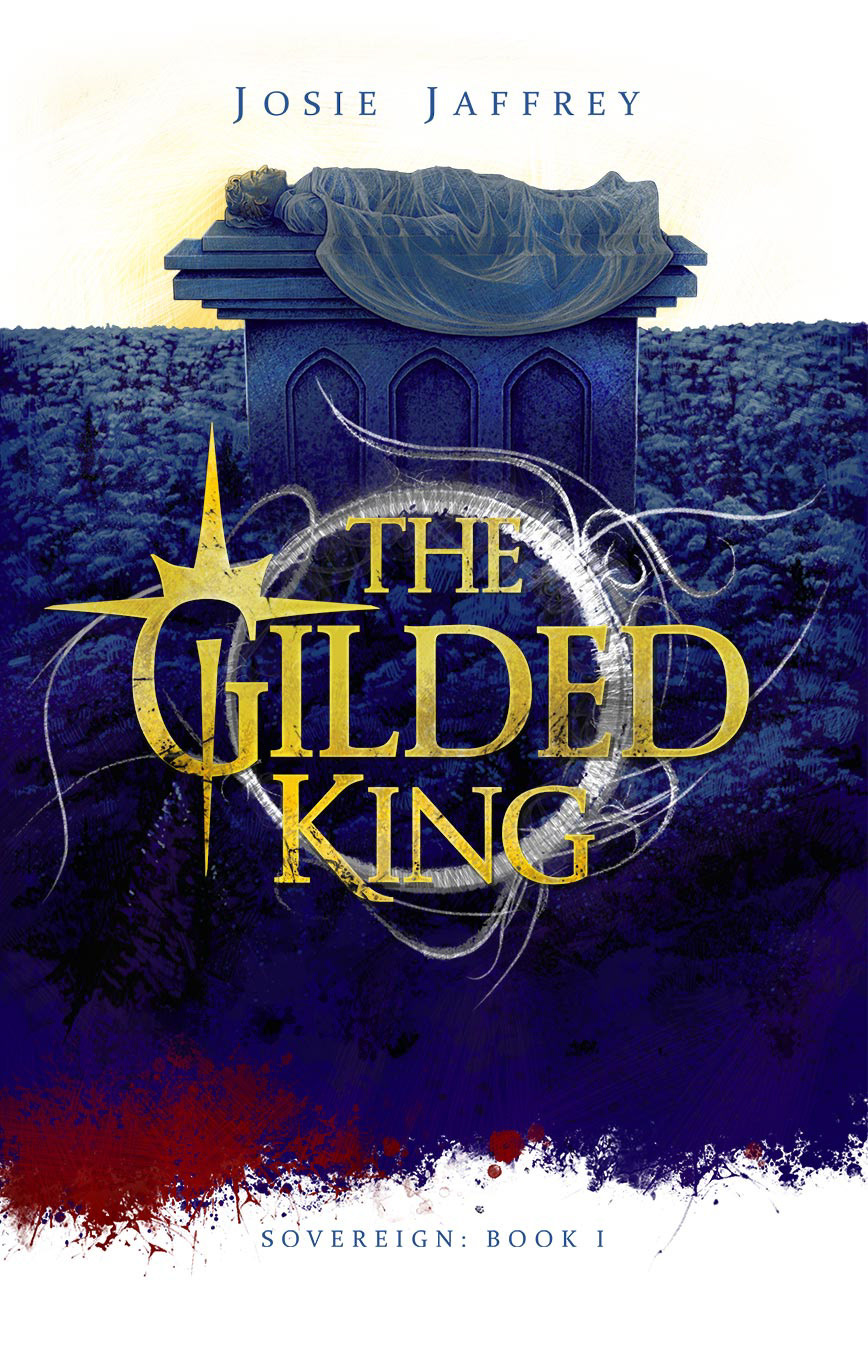 Q: How have you evolved as an illustrator?
A: This is a hard one for me to answer as I do so many styles (I wish I started down the one path in the first place). I try new things and if I am happy with them I will develop them into a portfolio and then promote them.
Q: What are your challenges?
A: Getting seen by the right people.
Q: What are you dreaming about?
A: Becoming a go-to guy for book covers and movie/game posters.
Q: How do you find time for personal projects?
A: Just find the time, there is always time between jobs to do something you want to.
Q: What are you working on now?
– A 4 book contract for children's books on Science (for UCD).
– A 3 book contract for a series of book covers.
– A promotional piece for Laya Healthcare, a sort of corporate gift they do for their partners every year.
– A private commission for a portrait, set in the world of 'Blade Runner'.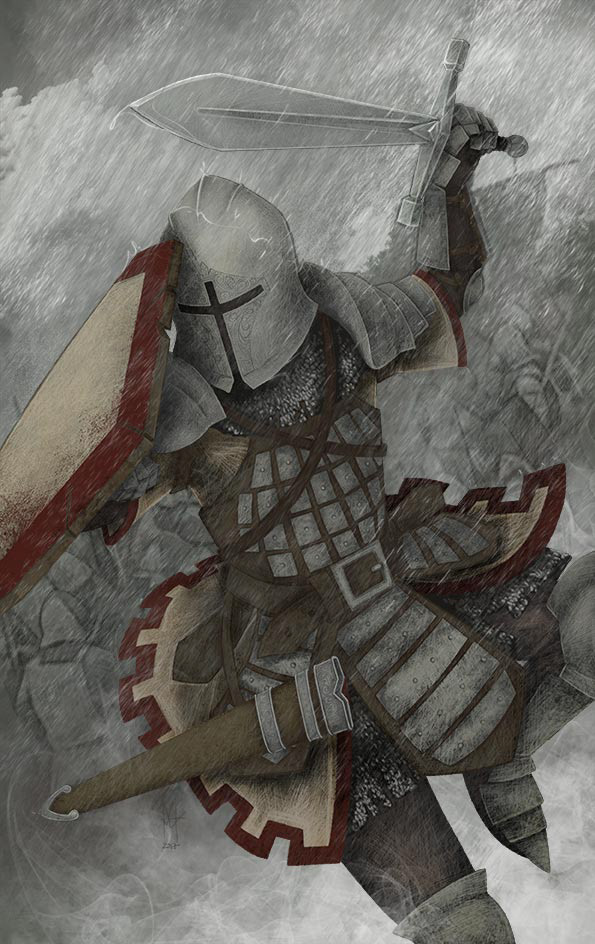 Q: What would be your dream (illustration) job/commission?
A: There is an amazing artist called Drew Struzan who used to do loads of film posters in the 80s and early 90s, this would be my dream.
Q: What 3 things do you wish you would have known before setting up as an illustrator?
1. Promote.
2. Learn about licensing.
3. Be disciplined, after all, you will be on your own for long amounts of time….oh and get a studio dog, they are great.
How do you look at the future of illustration?
Positively. I think that even as imagery is getting simpler to get a hold of with photography everywhere, there are a want for drawn (or made) images and as our world gets more saturated with photos this want (hopefully) will only get stronger.
Q: Where do you see yourself in five years' time?
A: Absolutely no idea, anything could happen! However, I will keep on drawing and try to take my own advice of promoting (I am terrible at this).
Q: Who, outside the world of illustration, inspires you?
A: Plenty of Authors! Terry Pratchett was one of my all-time heroes, both inside and outside of his work. I also fond Matthew Reilly incredibly inspirational, his books are exciting (very action film, which I love), but his interviews in the back are fantastic and always make me feel that I need to get up and do more!
Q: How do I go about commissioning you as an illustrator?
A: Just pick up the phone or send me a message, I love to hear from people and am always available. My contact details are on all of my online portals…or just google me.
Q: Would you like to say anything else?
A: If there are any Art Commissioners from Publishing houses or film companies…I am your guy.
Instagram:@beckettmartin 
Twitter:@OneTreeStudio